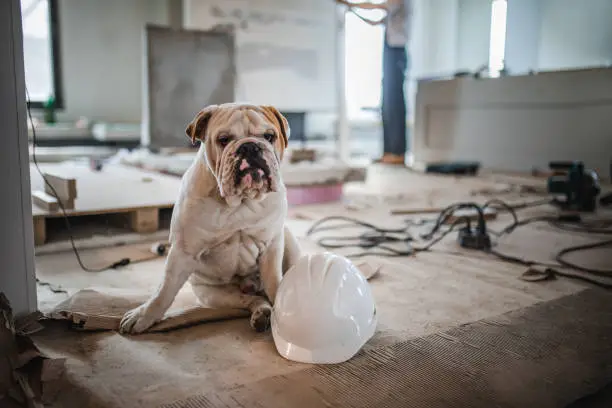 Deadline December 18th, 2023
The University of Georgia is committed to creating state-of-the-art teaching and learning spaces across campus. Below are three types of funding for enhancements available on campus: MRR, Laboratory Enhancements, and Classroom Enhancements.
Please coordinate with your school or college to submit requests.
Major Repair & Rehabilitation (MRR) Funding

The University System of Georgia (USG) offers MRR funds to help UGA and other institutions with the USG system maintain the value, integrity, and effectiveness of its physical plants, facilities, and infrastructure. As such, all MRR funding requests should be focused on providing a safe and reliable campus environment for UGA's instruction, research, public service, and student life missions. Though other University funds may be requested for instructional spaces, MRR funds are available to address deficiencies in buildings and other key infrastructure. For more details, please visit the University Architects resources here.

Requirements

🗸 Requested Amount – The request for funding for an individual project should be between $50,000 and $1,000,000.

🗸 Justification – As MRR funding focuses on ensuring existing spaces on campus remain safe and useable for activities supporting one or more of UGA's missions, these projects MUST include a justification for the need for repair or rehabilitation.

Top priority is given to any of the following
– Projects that address the health and safety of occupants in a building
– The risk of interruption of service due to critical infrastructure service failures
– The justification that the project will preserve the integrity, functionality, and accessibility of a building.

Consistent with USG policy, UGA has further prioritized and categorized proposals received in the following areas:
– Access control and campus safety
– Building structure
– Hardscape (i.e., streets and drainage)
– Electrical
– Renovation and/or change of use, especially relating to aged facilities that present health and safety concerns
– HVAC
– Roofing
– Regulatory (i.e., safety code, ADA, and environmental)
– Utilities 
– Laboratory Space (In addition to the MRR funds (which focus on maintaining safe and usable physical plants, facilities, and infrastructure), the University of Georgia also offered funding to address deficiencies in laboratories and lab support spaces. Such enhancements prioritize changes to support functionality and accessibility)

Submissions

The MRR Committee encourages applicants to contact either the Facilities Management Division or the Office of University Architects for assistance when developing their requests. As the University of Georgia requests these funds from the USG Office of Real Estate and Facilities in the spring, an electronic copy of a completed MRR request form should be submitted to Clayton Wilcox at cpwilcox@uga.edu no later than December 18th, 2023.
Classroom Enhancement Funds

Additional University funds will be used to enhance instructional and learning spaces to include evidence-based instructional tools and technologies.

Requirements

🗸 Centrally-Managed Instructional Spaces – Only those classrooms that are part of the centralized scheduling system (or classrooms with shared responsibility across multiple colleges) are eligible for consideration. Classrooms not part of centralized scheduling will remain the responsibility of the managing unit to upgrade and/or enhance. When submitting these requests, please indicate this is a Classroom Enhancement Request on the form (ClEnRe).

🗸 Requested Amount – The request for funding for an individual project can be no more than $150,000.

🗸 Justification – All submissions for this enhancement should include

(1) a justification of need (e.g., tools needed for students to practice disciplinary expertise).

(2) the estimated impact on students (e.g., the average number of students per semester taught in an enhanced classroom).

Projects seeking enhancements for mobile furniture and/or student collaboration tools (e.g., dry-erase boards) will be strongly encouraged in keeping with the criteria for active learning classrooms (more details here).

Applicants should also consult with the Center for Teaching and Learning before determining classroom technology enhancement requests to ensure these requests are possible within the existing technological infrastructure on campus. The Center for Teaching and Learning can be contacted here.

Submissions

For classroom enhancement requests, please submit the same form as an MRR request. To designate it as a Classroom Enhancement request, please include the label "ClassEnRe" at the beginning of the project's title. An electronic copy of a completed form should be submitted to Clayton Wilcox at cpwilcox@uga.edu no later than December 18th, 2023.